FURTHER LINKS provides additional resources that encourage you to continue to build your foundational knowledge.
  Links for Further Learning
This 2Learn.ca special webpage provides selected resources that support learning around the following topics:
TRC Reports and Documents
Sharing Stories
Responses to TRC
Multimedia
Teacher Resources
Curriculum connections are also identified.
This is a teachers' resource for First Nations, Métis and Inuit education in Alberta. In addressing the particular needs of First Nations, Métis and Inuit teachers and learners, this collection of materials sheds light on issues of diversity, equity and human rights as they touch the day-to-day life in Alberta schools and society. It provides information on developments in K-12 Aboriginal education and how to incorporate Aboriginal teaching into today's classrooms.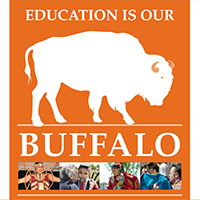 First generation Chinese Canadian Chris Hsiung is on a journey of discovery. He grew up in Calgary, on Treaty 7 territory. But he knew little about the agreement signed only 137 years ago where many promises were made, and many were broken. Can the past be ignored when it lives today? "I grew up thinking there was nothing here before the Europeans came; no history, no culture," muses Chris, "But now I see I'm missing a part of the story of who we are as settlers." Cowboy Smithx, a Blackfoot aboriginal, and Chris will revisit Blackfoot Crossing, the circumstances surrounding the signing of the treaty and its implications for today.
This Travel Alberta website offers information on travel, attractions and events as well as articles, photos and videos that explore the past and present of the First Nations, Métis and Inuit.
This Empowering the Spirit reading list provides literature and non-fiction resources that support the recommendations of the Truth and Reconciliation Commission.
The story of the Métis and residential schools is not new; it is, though, a story that has been underemphasized for a long time in the realms of both residential school and Métis history. The three reports included in this document focus on the general experience of the Métis and residential schools. More importantly, the three reports give a great deal of insight into why Métis voices may have been silent in the past and why they are starting to be heard today.
The education section of the National Centre for Truth and Reconciliation website provides resources to help educators understand and share the history of residential schools with students.
The Reconciliation Canada website provides programs, initiatives and resources to inspire positive change in communities throughout Canada. Born from the vision of Chief Dr. Robert Joseph, Gwawaenuk Elder, Reconciliation Canada is leading the way in engaging Canadians in dialogue and transformative experiences that revitalize the relationships among Indigenous peoples and all Canadians.
During this presentation, Dwayne Donald addresses the ideas of identity, citizenship and nation within the Canadian context from the First Nations perspective. He explores, using specific examples, how First Nations in Canada belong but don't belong in the constructed understanding of nationalism. This presentation sets the stage for further discussion on the concept of nationalism and its varied perceptions and meanings.
This is a blog post where the author provides a rationale for the Calgary Board of Education's decision to acknowledge the host First Nation Peoples and their traditional territory at the outset of any meeting.