Foundational Knowledge
Foundational knowledge requires understandings of concepts, terms and knowledge to shift thinking and attitudes and advance reconciliation. It also provides guidance for the implementation of the First Nation, Métis and Inuit competency from the three draft professional practice standard documents for Alberta teachers, school leaders and system authority leaders.
Conversation and Facilitator Guides
Coming Soon!
The facilitator's guide is designed to provide principals, coaches, and teacher leaders with processes, strategies, and protocols to effectively facilitate professional conversations around the 10 Creating Awareness and Understanding of First Nations, Métis and Inuit Conversation Guides.
The intent of the 10 Conversation Guides is to create teachers' and system leaders' awareness and understanding of First Nations, Métis and Inuit:
perspectives, experiences and ways of knowing
history and legacy of residential schools and treaties
Truth and Reconciliation Commission recommendations for education.
Successful facilitation of meaningful professional conversation is complex work. This facilitator's guide is not intended to provide a specific approach to these professional conversations. Instead, it offers a menu of processes, strategies, and protocols to allow you to make decisions tailored to the content of the work and the unique context of the participant learners.
The Conversation Guides can be accessed in each of the different webpages of Foundational Knowledge.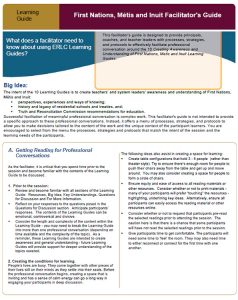 Support Resources
Aboriginal Peoples of Alberta: Yesterday, Today and Tomorrow is a look at Alberta's First Nations, Métis and Inuit peoples yesterday, today and into the future. It provides a glimpse of these resilient cultures that continue to thrive – their history, current issues and opportunities. This history of Aboriginal peoples is an important part of our story and legacy. A better understanding of Alberta's Aboriginal peoples creates an opportunity for Aboriginal and non-Aboriginal Albertans to move forward together. A list of additional resources is provided.
Edmonton Public Schools provides a number of resources that develop a holistic understanding of First Nations, Métis and Inuit cultures, worldviews, histories, and current realities. EPSB believes this approach fosters relationships that welcome, nurture and honour individual student's stories and cultures and supports the weaving of culture and curriculum to enhance the learning for all students.
EPSB collaborates with district staff, First Nations communities, Métis and Inuit organizations and stakeholders to develop strategies, resources, programs and initiatives that support personal growth, high school completion and career pathways to post-secondary studies or the world of work.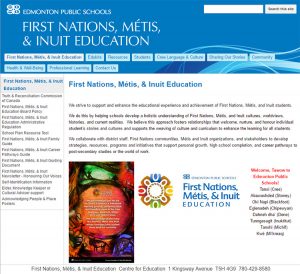 This is a teachers' resource for First Nations, Métis and Inuit education in Alberta. In addressing the particular needs of First Nations, Métis and Inuit teachers and learners, this collection of materials sheds light on issues of diversity, equity and human rights as they touch the day-to-day life in Alberta schools and society. It provides information on developments in K-12 Aboriginal education and how to incorporate Aboriginal teaching into today's classrooms.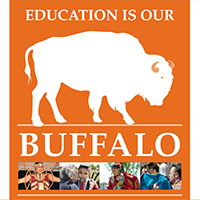 There are many terms that are used to describe First Nations, Métis and Inuit in Canada. At times, the variety of terms can be confusing. The use of any of these terms has historical, legal and situational contexts that should be taken into consideration. Stepping Stones is a publication of the Alberta Teachers' Association Walking Together Project intended to support certificated teachers on their learning journey to meet the First Nations, Métis and Inuit Foundational Knowledge competency in the Teaching Quality Standard.
This Alberta Education digital resource is designed to help teachers understand the holistic nature of First Nations, Métis and Inuit ways of knowing, to provide opportunity for First Nations, Métis and Inuit peoples to share their perspectives on topics important to them, and to demonstrate these perspectives in teaching and learning experiences.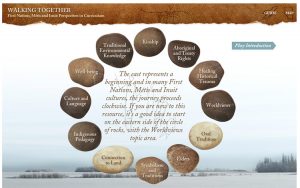 This series of three archived webinars supports exploration and implementation of the digital resource Walking Together and is intended to promote further dialogue and deepen understanding of FNMI culture and perspectives. Carla Badger shares from her unique perspective as a First Nation woman and also one of the Walking Together resource contributors/creators, insights into both content and process for using this digital resource in the classroom.
Session 1: FNMI Worldviews. This webinar explores the questions: Who are the FNMI People? Why do we use the term FNMI and not the terms Aboriginal or Native? What is the FNMI Worldview? How can this knowledge be infused into teaching practice for the benefit of all learners in your school/classroom context?
Session 2: Indigenous Pedagogy. First Nations, Métis and Inuit (FNMI) Peoples have been using holistic, tried and true approaches to education for generations. This webinar explores how the use of these strategies and approaches benefit all students.
Session 3: We are All Treaty People. This webinar explores the questions: Who are the treaty people? Why do these treaties still exist? Who are Métis people today and how do they fit in?